Introduction
This part of our website is for those of you either serving in, or leaving the Armed Forces. Poseidon offers training in a number of areas and we have been looking after Military training since 2000. We offer 30% off our list prices to military groups coming out on AT.
Poseidon is acknowledged as the most experienced and professional Diver Training centre in Dahab, and has a track record to back this up. the military side is headed up by our Senior Instructor holding a PADI Course Director rating and

a TDI Mixed Gas Instructor Trainer rating. It means a hands on approach to the centres activities. All CD's with Poseidon, and all Instructors are British.
We have rapidly become the main venue for AT groups, and have been the main host of resetlement students for many years. We are also the only legitimate overseas destination for ELCAS use.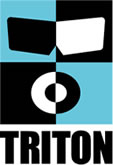 We work with our Joint Venture Partners in the UK, Triton Scuba for Resettlement and Enhanced Learning Credits (one of their full time Course Directors spends most of his time with us and completes all Triton customers training directly), which ensures you get the right advice to meet your needs. Between us there is a great deal of military experience as well as expedition and diver training experience specifically run for the military. We also work with Violet Ultra Travel with regards to Expedition and Adventure Training.
We are able to help with the following:

1. Resettlement Training
2. Enhanced Learning Credit reclaim - One of Tritons Course Directors will start your training in the UK and then you get the benefit of the Dahab sunshine to complete with Tritons 2nd full time Course Director using the facilities of Poseidon Divers as a base (please allow at least 3 months from enquiry to ELCAS approval)
3. Adventurous Training and Expeditions
So what can we do for you?
Between the Venture Partners, all of whom are headed by ex Forces personnel, we have handled 100's of resettlement request so far as well as numerous Adventure Training Expeditions, and have a clear understanding of what is required due to our military experience. We are also able to assist with job placement helping you find work afterwards.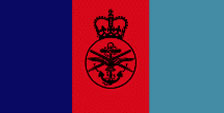 We can also train you up beyond Level 3 (Instructor), and so a combination of experience, and the highest qualifications in the Red Sea all add up to giving you the best chance for success in your new career. We offer the full service from training beyond Instructor to job placement. No one else in the Middle East offers this full service, and we can ensure you get the maximum value for your allowance.
It is very important that you understand the benefits of diving out here if you claim your entitlements yourself, as once that is complete it will be necessary to discuss your choice of location with justification. Dahab and Poseidon offer perfect diving conditions guaranteeing that you will be able to dive every day and therefore ensuring your course will complete and It allows more time to be spent on developing skills as the water is on our front door step. If you specifically want to look at certain tropical marine life, by taking the naturalist add on, then this will not be possible in the UK .Costs are also lower here, with living expenses being considerably lower ensuring you do not blow your budget or require unnecessary funding.
What we can offer you...
Adventure Training and Expeditions
Military Resettlement
Enhanced Learning Credits
Adventure Training and Expeditions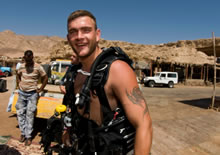 Get your unit involved in one of the fastest growing adventurous sports in the world; with help from the experts - a team of ex-army diving specialists who already deal with many military units. We are able to put together diving expeditions for you, and where diver training is not engaged in we can provide access to a SADS to oversee the activities. If diver training is undertaken we are more than able to draw together a programme to assist you and to provide top class instruction. We can also help coordinate activities for walking, quad biking etc, as well as other desert based activities. We have already worked with a number of units and OTC's to help them achieve their aims successfully.
In Partnership with Violet Ultra Travel we offer:
* Fully qualified and approved instructors
* A huge selection of PADI qualifications, from beginner to beyond Instructor.
* Escorted expeditions through Violet Ultra Travel
* Friendly and helpful staff to ensure you enjoy your training experiences and pass first time.
* Assistance in organising your expedition
We can also help in the following areas:
* JSATFA
* Post Expedition Reports/Pictures
* Help with obtaining a SADS
* Help with obtaining an Advanced Diver
* Diving Equipment
* PADI Instructors

Military Resettlement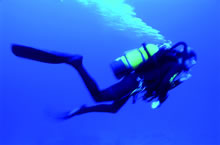 If you are leaving the military, why not consider a career in SCUBA diving? We can help you become a professional diver in as little as 5 weeks, with opportunities to continue your sub aqua development and advance your skills further - to Instructor level and beyond. No previous diving experience is necessary. So, if you have never dived before or you are already a qualified diver, read on to find out what opportunities we can offer you.
Making it as a top diving professional is not easy but the rewards can be exceptional. Your training can lead to paid work not just in UK in some of the most exotic locations on earth.
We offer resettlement (any courses leading to Divemaster or Instructor) and also Level 3 (IDC only) reclaims through ELCAS. If you are soon to leave the Military, then contact our resetlement provider in the UK - Triton at www.tritonscuba.com. We know of a number of people who have come through our system and are working as Instructors in various parts of the world and are more than happy with the their new lifestyle!
What is included within your resettlement package?
* Return Flights
* Transfers to and from the airport
* Accommodation
* Diving Courses taught by enthusiastic instructors
* All required qualifying dives
* Certification Cards
* All course manuals
* Full Equipment Hire
After 5 years served your entitlement is approximate to the below figures:
Resettlement Training Course Grant £ 534
Examination / Assessment Grant £ 175
Residential Course Lodging Allowance Approx £69 / Day
Residential Course Subsistence Allowance Approx £22 / Day
We can assist you once you have claimed this directly. Speak to your Unit Resettlement Officer and establish what your entitlement is and drop us a line. Beware of offers to train you from centres that are not instructor centres (either PADI IDC or CDC are the only ones authorised to conduct instructor level training) – if in doubt write to PADI to ask if a centre can meet the claims of the level of training that they make
Enhanced Learning Credits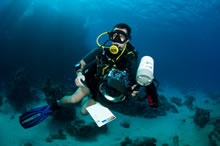 This is one of the most under used sources of further training the Military offers. We are able to assist you by pointing you to our Joint Venture Partner, Triton Scuba, who have a full time member of their staff permanently with us to ensure Triton is delivering from beginiing to end - you will use Poseidons facilities but you will be certified and trained by Triton full time staff. Please contact Triton at www.tritonscuba.com to discuss what you would like to do, and you need to allow a few months for ELCAS to process and approve any proposals. Triton is an Approved Learning Provider for the Ministry of Defence's Enhanced Learning Credits (ELC) Scheme. If you currently hold an existing scuba diving qualification, then using your enhanced learning credits to advance your qualifications in scuba diving is a very definite option for you - currently the only course that ELCAS approve for funding is the PADI IDC (Instructor Course).
If you would like to apply for our courses we are happy to work with you one-to-one, to ensure that the ELC process runs smoothly for you.
Please read the information below to help you understand the ELCAS process and the way in which you can ascertain your Enhanced Learning Credits
* You should already have obtained an application form from your ELC officer or directly from ELCAS
* Contact Triton to get an estimate for the particular course that you want to study.
* Triton will send you an estimate which will include the DATES, COST and COURSE CODES.
* You then need to put the course codes into the relevant part of your APPLICATION FORM and send the completed form back to ELCAS.
* ELCAS will process your completed application form and if your application for funds is successful, ELCAS will send you a CAN (Claim Authorisation Note)
* You will then need to send the CAN to Triton.
* Once Triton receive your CAN, we can make final arrangements and send you on your course/s.
Triton will then send the CAN and an ELC invoice to ELCAS who will make payment directly to them.