Career Development Divemaster (Open Water)
Career Development Divemaster (Open Water)
Our Career Development Divemaster teaches more than just the required materials as we show you different aspects of the dive industry so that you are more marketable to employers.
---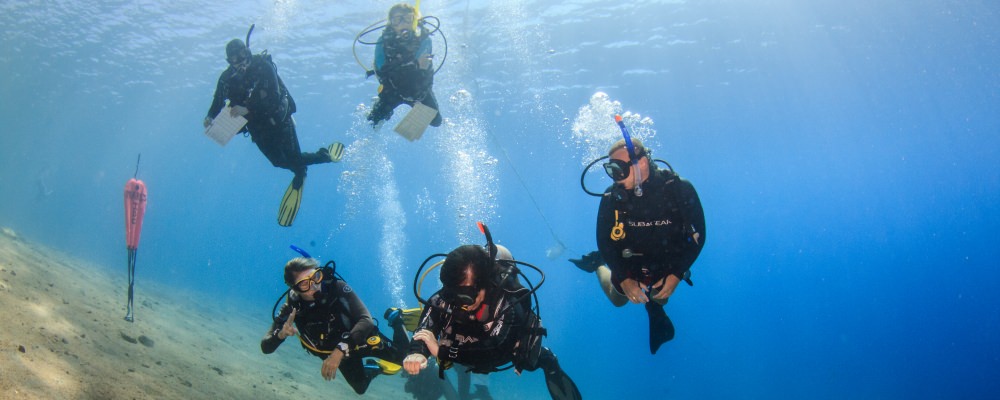 Overview
This package assumes you are an Open Water diver, or equivalent, and will take you up to Divemaster with a number of very useful qualifications in between. The duration is 10 weeks but can be shortened to 8 weeks if the work experience is not required, and includes a 3 week work module aimed at getting you to use your qualification. Holding credentials is one thing but we want you to be able to use them and also understand more about the industry to give you a head start over others. The course runs at a leisurely pace and you will be accommodated in a local basic hotel. You also have a number of trips included within this to allow you to see Sinai – these include Gabr el Bint and the wreck of the Thistlegorm.
Tell Me About It
You will leave this course well prepared to take an Instructor rating, and with knowledge to comfortably walk into any centre and work as a Divemaster. You will leave this Apprenticeship well qualified but also well experienced in diving, safety, operations, and equipment maintenance, and also the back office areas of scheduling, recruiting and booking. The aim of this course is to qualify you to work anywhere within the industry with a massive head start above other newly qualified divemasters. We focus on mentoring you through the ratings whilst gaining experience in real teaching situations. The only thing you need bring is enthusiasm and willingness to learn.
Pre-requisites
Minimum age: 18 years old
Be fit for diving and submit a Medical Statement for a diving medical examination conducted within the past 12 months. A licensed physician must sign the form and state that the person is fit for diving.
---
Time & Costs
Duration : 10 weeks
Tuition : please enquire
Materials: please enquire
PADI fees: please enquire (must be paid by credit card)
Includes accommodation, all materials and all certifications, all tuition
Required equipment: rental dive equipment included in price
Additional Costs & Considerations: medical signoff, visa for Egypt, food, flights, insurance
Timetable : flexible